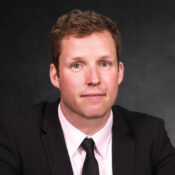 David A. Halliwill – Partner
David graduated with honours from the University of Alabama-Huntsville with a degree in Business Administration. Thereafter, David attended the Odette School of Business at the University of Windsor where he obtained his Masters of Business Administration in 2004.
After a brief stint with a large commercial bank in Toronto, ON, David then attended the University of Windsor Faculty of Law where he received the Blake, Cassels & Graydon LLP Award presented to the graduating student achieving the highest standing in subjects falling within the corporate/commercial study of law, and the McTague LLP Award for excellence in business law in 2009.
David spent the beginning of his career working for a medium-sized firm in Windsor, ON with a focus on business and real estate law before joining Pearsall, Marshall, Halliwill & Seaton LLP in 2015. Today, David's practice is focused on all matters related to real estate, business, wills and estates, and municipal law.
When not in the office, David enjoys playing hockey, disc golf, and spending time with his wife, Tricia, and two sons, Harry and Sam.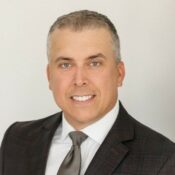 Barton J. Seguin – Partner
Bart's diverse business law and estates practice focuses on establishing new and emerging businesses, corporate reorganizations, professional corporations, business agreements, business succession planning, commercial leasing and licensing, franchising, financing transactions for chartered banks and other lenders, will and estate planning, estate administration, as well as purchases, sales and financing of residential, multi-residential, commercial and industrial properties.
In addition to being a reliable and accessible resource to individuals, Bart is counsel to local owners and managers of private businesses and routinely provides them with the advice, support and information they require to operate successfully within their respective industries. He counsels his business clients on such matters as corporate structure and compliance matters, buying and selling businesses, financing, and asset protection through prudent tax and succession planning.
Since his call to the Ontario Bar in 2002, Bart has also developed extensive experience in estate planning, administration and related litigation, with a growing focus and expertise in complex estate plans, multi-jurisdictional asset and probate planning, contested wills and powers of attorneys, passing of account applications, trustee/executor appointments and removals, and guardianship applications.
In his spare time Bart enjoys spending time with his wife and 3 young daughters. On rare occasions, he manages to assist as a coach of youth athletics and play some recreational hockey or golf. He is also director of multiple private companies and community organizations, as well as a lecturer in his areas of practice.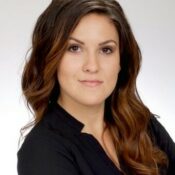 Andrea Prunariu – Student-at-Law/Articling Student
Andrea has a Master of Laws (LL.M.) degree from Michigan State University. Prior to that she graduated from Budapest Business School, as an Economist (B.Sc). She then obtained her first law degree in from Pazmany Peter Catholic University as a Juris Doctor (Dr. Jur.). She wrote her Master's Thesis in the topic of Renewable Energy Governance (Administrative Law). Andrea also attended University in France on a scholarship with a focus in Public Law and European Law.
Most recently, Andrea completed the requirements set out by the Federation of Law Societies of Canada for individuals with international legal education and experience, received her Certificate of Qualification through the National Committee on Accreditation (NCA) and is currently completing her Articles with Halliwill Seguin LLP.
Andrea speaks several languages and has nearly 10 years' experience in legal services at top-tier law firms and leading international companies. She has extensive experience in the fields of Corporate & Business Law, Estates, Immigration, Insurance Defense and Cross Border Law.
She is also an Executive Committee Member of the Windsor Estate Planning Council, a network of estate planning professionals in the Windsor-Essex County area which includes attorneys, accountants and financial advisors, among other professionals.